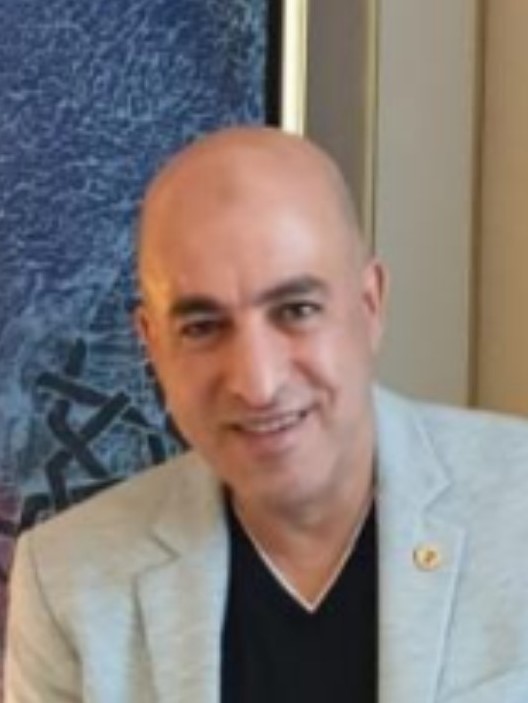 Dr. Mohamed Abdel Salam
Department of Chemistry, Faculty of Science King Abdulaziz University, Jeddah, KSA
Biography
Mohamed Abdel Salam was born in Cairo, Egypt 1969, where he grow up and raised to love science. He joined one of the top universities in the region; Ain Shams University, Faculty of Science, by 1986 and decide to specialized in Chemistry as it fascinating his mind, heart and eyes. He obtained a Bachelor of Science (B. Sc.) degree in Chemistry by 1990 among the top list of the department. Salam was then chosen to join the National Research Centre in Egypt, where his research work focus on the industrial chemistry, and he obtained his first Master of Science degree (M. Sc.) by 1993, then he resigned and joined a Petroleum Company at the Egyptian desert where he learn the practical aspects of petroleum extraction and treatment as well as different methods for corrosion protection and monitoring. While working at the petroleum company, he was admitted for the Doctor of Philosophy (Ph. D) program at Ain Shams University where he obtained his first Ph. D. By 1998, he immigrated to Canada, and joined Carleton University at the Canadian capital, Ottawa, where he obtained his second M. Sc. by 2003 in the field of electroanalytical speciation, and his second Ph.D. by 2006 in the field of nanomaterials. Dr. Salam joined Health Canada after his graduation, and then he joined the chemistry department at the faculty of Science, King Abdulaziz University, Jeddah, Saudi Arabia by 2008. He is at present a professor of physical chemistry at chemistry department at the faculty of Science, King Abdulaziz University and his research interests focuses on the preparation of new nanomaterials and their potential applications for electrochemical application, environmental remediation, desalination, energy, polymer science, as well as their potential biological applications, and potential toxicity.
Prof. Salam registered 4 US patents, authored and co-authored 132 research papers at well-known peer reviewed international journals. Prof. Salam among the editorial board of Scientific Reports, Chemical Papers, South African Journal of Chemical
Engineering, where he really enjoyed his role as an editor (262 Verified Editor Records), and a frequent reviewers for many well-known scientific journals (287 Verified Peer Reviews). His h-index according to Google Scholar is 42, according to Scopus is 37, and according to the web of science is 37. Salam is married and blessed with a 23 years old boy (Omar), and three adorable daughters (Sarah, Sana, and Salma), as well as two lovely cats (Kobe, and Simba).
All sessions by Dr. Mohamed Abdel Salam